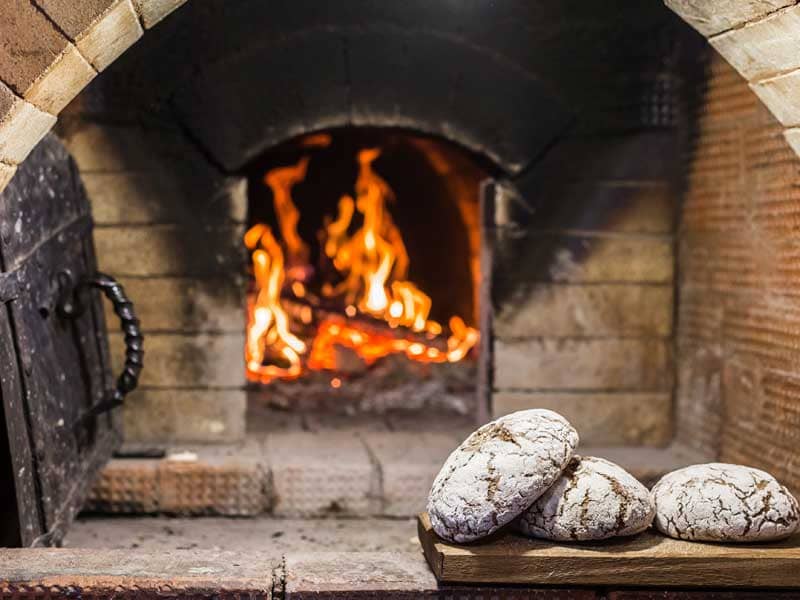 HISTORY OF FOUÉES OR FOUACES
Fouées are part of a centuries-old regional tradition in which every village or hamlet had a bread oven. The oven was heated for several hours before each household brought its bread and meat dishes to be baked.
On baking day, the villagers gathered before the still-empty oven with bacon, white beans, and freshly kneaded bread dough made from stone-ground flour.
As the heirs of this great tradition, we invite you to watch as we make fouées and to leave with a basket of hot, golden fouées to serve to your table.
Fouées are eaten piping hot, straight out of the oven, and are opened and filled with pork spread, bacon, and white beans.
Fouées are delicate and fickle; they must be timed just so, but then they're gone in a flash. You will find fouée-lovers lurking at the oven door, ready to snap them up as soon as they emerge!
The fouacier, our fouée baker, serves fouées with a smile to your heart's content.
LA CAVE AUX FOUÉES, dinner and a showcase of tradition where all our guests can get involved.